Dreams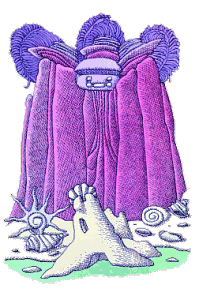 I have loved Ed Lowe's column in Newsday for years (as do so many Long Islanders)! The man not only knows how to write, he knows how to speak! He is truly one of the most entertaining orators I have even seen! Speaking in front of huge crowds of people is something Ed does extremely well. After a terrific speech during Promote LONG ISLAND'S "Spirit of Long Island" awards, I asked him to join our little venture here. Having once been an English teacher, as well as a big fan of Poe, he immediately said "yes!"
Although he was a little nervous at the session, he gave us a strong assured reading.
John Lorefice kept it strong by providing a powerful and throbbing cadence that fits Ed's read like a glove!
- Dennis Daniel


Read by: Ed Lowe,
Newsday

Voice-Over Produced by:
Dennis Daniel at TOPLINE studios, Ronkonkoma, NY
Music Performed, voiced and mixed by: John Lorefice
Recorded at: TOPLINE Studios, Ronkonkoma, New York
John Lorefice's Comments:
I was in the recording session when this track was cut and I always felt this poem deserved an Accapella type of musical treatment. Accapella music has always been a favorite of mine, it's the earliest and purest form of music - I love it! Unfortunately, this was not the track I was originally assigned to work on. Fortunately, the opportunity arose for me to put this great read by Ed Lowe to music. (Alright, there's a drum track in there too.) Thanks Den.