Imitation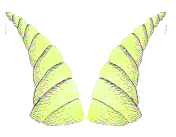 Blind Insight is a talented group of teenagers who's musical brilliance seems so beyond their years! When I original contacted them, I had wanted them to create music behind a poem... but... I ran out of reads! It was their idea to take Poe prose and set it to music. Funny thing was, I had never heard of the poem... It wasn't in any of my books! After they faxed the words to me, I gave them the go ahead. When I heard the final rendition, it was as if the prose and music had always existed together!
- Dennis Daniel


Words by: Edgar Allan Poe
Music by: Matthew Morse

Arranged and Performed by: Blind Insight
Blind Insight is:
Matthew Morse: Lead Guitar/Vocals


Tom Zaffuto: Drums
Matt Hoffman: Bass
Recorded and Mixed by: Jeff Shears at MEGATRAX
Merrick, New York © 1998 Matthew Morse
Band Comments:
Blind Insight is proud to offer their musical interpretation of Edgar Allan Poe's Imitation. Poe's life, as tumultuous as it was, is reflected in this hard driving composotion of distorted guitar chords, driving bass and thunderous drums. As with his life, the song wildly pushes on as it concludes with a passion filled chaotic ending. These young teenagers hope that you will enjoy this song as they use their insight to interpret a life which they have not experienced, but have only read about.